Heredis iOS Homepage
Heredis iOS Homepage
https://help.heredis.com/wp-content/themes/corpus/images/empty/thumbnail.jpg
150
150
Heredis Help Knowledgebase
Heredis Help Knowledgebase
https://help.heredis.com/wp-content/themes/corpus/images/empty/thumbnail.jpg
Important: Since Heredis 2020, the Heredis iOS app changes with each new version of Heredis for Windows or Mac. If you have Heredis 2020, you need to have the Heredis 2020 app for iOS to be able to communicate with Heredis for Mac or Heredis for Windows.
The Heredis homepage allows you
to create a new genealogy,
to open genealogies already in use
to remove them from your device,
to consult the online help
to navigate to the www.heredis.com site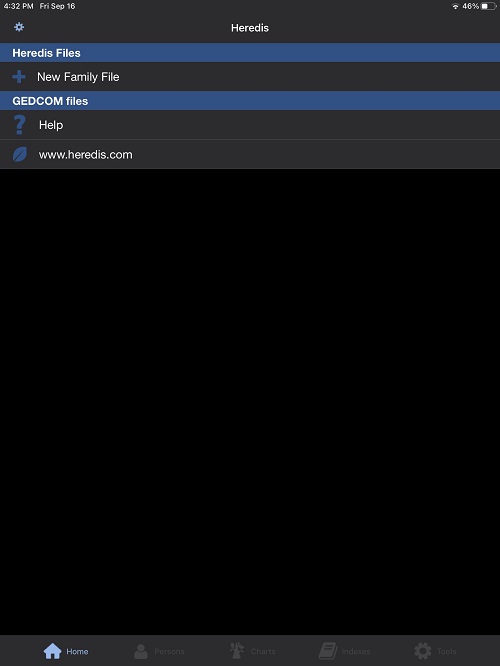 See also the articles Create a new genealogy on Heredis iOS, Send/Receive a file with Heredis iOS, Create persons on Heredis iOS, Navigate on Heredis iOS, Illustrate your genealogy on Heredis iOS, Search on Heredis iOS, Create tree charts with Heredis iOS, .