Sync via USB
Sync via USB
https://help.heredis.com/wp-content/themes/corpus/images/empty/thumbnail.jpg
150
150
Heredis Help Knowledgebase
Heredis Help Knowledgebase
https://help.heredis.com/wp-content/themes/corpus/images/empty/thumbnail.jpg
What for?
Heading back to your country home? Synchronize your genealogy on a USB device, then connect it to your stationary computer in the country. You'll be able to update your file instantly.
Before you leave, synchronize your computer with the USB device and pick up your weekend's work as soon as you get home.
Note: If you don't have a WiFi network, or don't have your devices on the same premises, you can synchronize your genealogy by connecting a removable volume (USB key or external hard drive).
Sync via USB also makes it easier to switch from Mac to Windows via USB key or external hard drive.
Operation
First synchronization
Click on the

button in the toolbar or in the File menu choose Sync via USB…
In the synchronization window, select the volume you have connected and click on Send.
(Windows) Synchronization window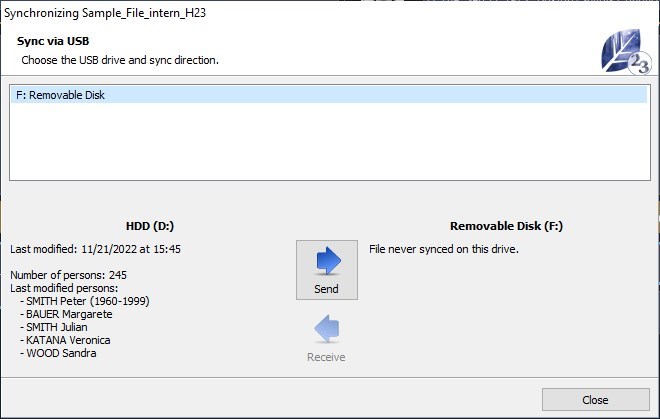 (Mac) Synchronization window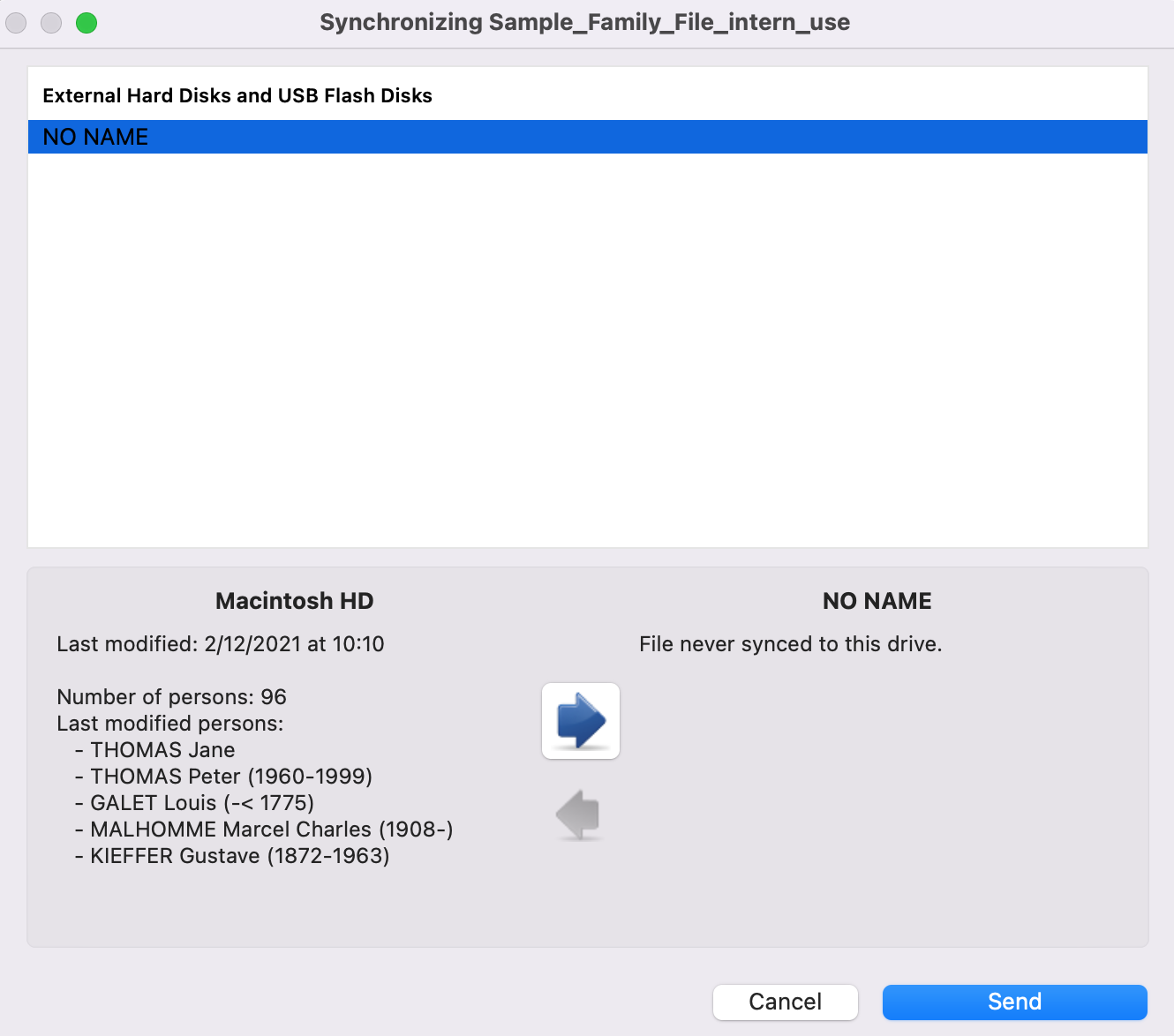 When synchronization is complete, eject the USB device.
To transfer to another computer, plug the USB device into it.
Launch Heredis. a message informs you that an unknown file is present on the USB key or external hard drive and asks whether you wish to synchronize it or not.
Click Yes to agree to receive this file.
Next applications
Next time, plug in the USB device and launch Heredis.
Work on one of the computers.
When you exit Heredis, you will be asked whether or not you wish to synchronize the USB device.
Click Yes to accept and update this file.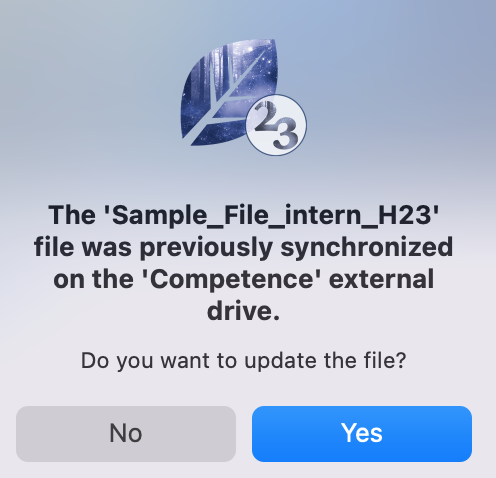 Finally, to update the second computer, plug in the USB device.
Launch Heredis and open the file on your computer.
A message informs you that a more recent version of the file is available on the USB device.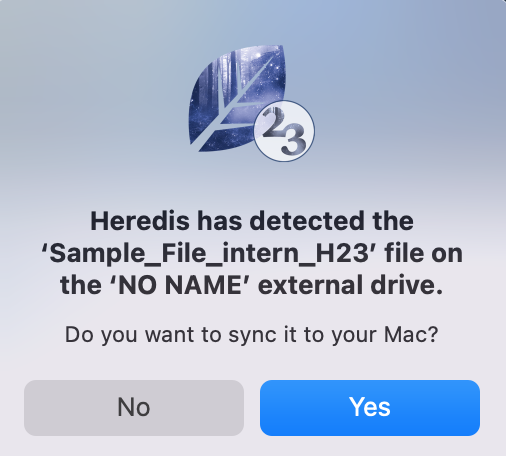 Click Yes to update the file and avoid losing your data.
If you clicked on No. Open the file. Click on the File menu > Sync via USB.
In the synchronization window, select the device you've connected, check the synchronization direction and then click on Receive or Send, depending on the synchronization direction you've chosen. Once synchronized, you can't go back!