Restart from .bak file
Restart from .bak file
https://help.heredis.com/wp-content/themes/corpus/images/empty/thumbnail.jpg
150
150
Heredis Help Knowledgebase
Heredis Help Knowledgebase
https://help.heredis.com/wp-content/themes/corpus/images/empty/thumbnail.jpg
Heredis regularly creates a backup of your file in the .bak format.
This file is stored in your Heredis folder at yourgenealogyname.hmw.
It will come in handy should you experience a problem with your original file. Indeed, closing Heredis inadvertently (due to a power failure, because you turned off your computer too fast…), could damage your file.
Tips: Do backups and avoid shutting down your computer too quickly after closing Heredis.
In case your file can be open anymore, you can restart from .bak file.
From the Heredis home page, click the indented wheel displayed to the right of your genealogy name.
Select Restore from .bak file… in the dropdown menu and click on the Yes button to validate the restoration.
(Windows) Home page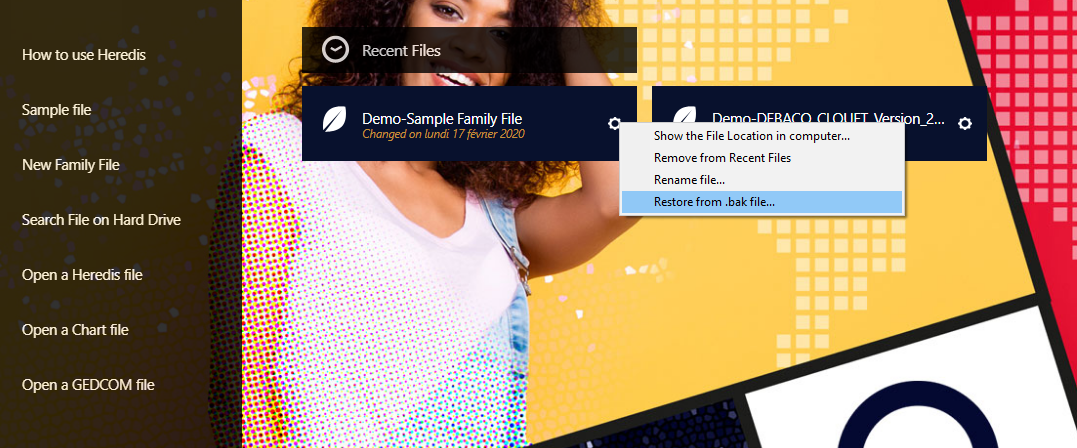 (Mac) Home page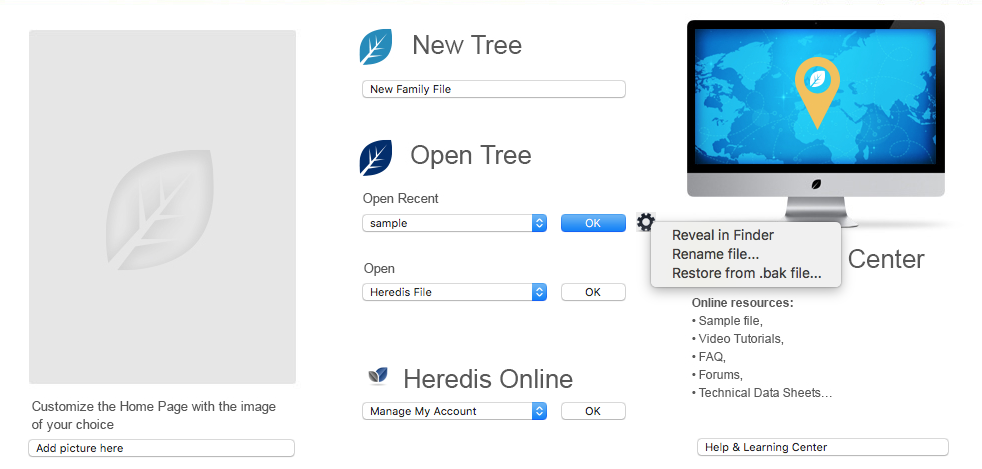 ---