(Mac) Export a tree chart
(Mac) Export a tree chart
https://help.heredis.com/wp-content/themes/corpus/images/empty/thumbnail.jpg
150
150
Heredis Help Knowledgebase
Heredis Help Knowledgebase
https://help.heredis.com/wp-content/themes/corpus/images/empty/thumbnail.jpg
Export the displayed tree to get it printed by a professional or share your Heredis trees with people who do not have the software. Heredis constructs a tree chart using a file format that is likely to be used on other computers or devices in the form of a readable file.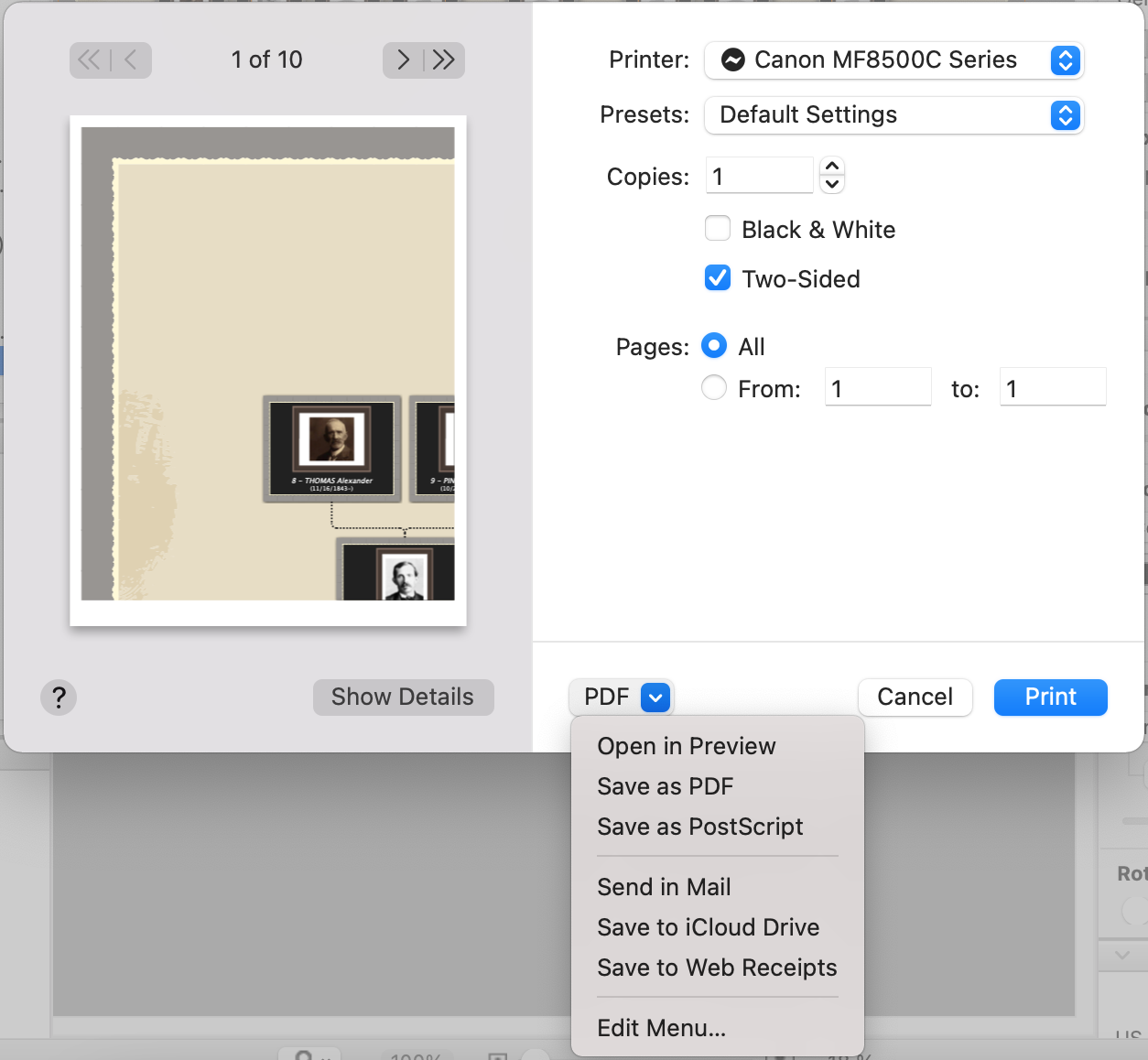 Click on Page Setup to choose the size of page.
Click the Print  button on the toolbar or choose File > Print.
Click the PDF pop-up menu and select Save as PDF…
Choose the location where the tree file in PDF format will be saved. If your file directory is not visible, click the disclosure triangle to the right of Save As.
Click Save.
Info • According to your work habits, you may save the tree chart in PDF format directly to iPhoto or Aperture, or transform the tree chart in JPG or TIFF images.