DE (Windows) Bonjour Messages
DE (Windows) Bonjour Messages
https://help.heredis.com/wp-content/themes/corpus/images/empty/thumbnail.jpg
150
150
Heredis Help Knowledgebase
Heredis Help Knowledgebase
https://help.heredis.com/wp-content/themes/corpus/images/empty/thumbnail.jpg
The Bonjour Service needs to be installed on your computer to allow the syncing of your genealogy with another device.
This service, originally created by Apple to locate available printers on a given network, will allow Heredis to locate your other devices on which Heredis is installed.
This utility may not be installed on your computer, or the installed version may be too old, or it cannot be run. What should you do when Bonjour messages are displayed?
"The Bonjour service is not installed on your computer…"?
1. Download the software Bonjour to enable automatic discovery of all your computers and devices, the Apple Bonjour networking service must be installed on your PC.
Download the free application from the Apple web site: http://support.apple.com/kb/DL999?
After you have installed this service on your computer, you will be able to synchronize your Heredis file to all the different devices which are connected to your local network.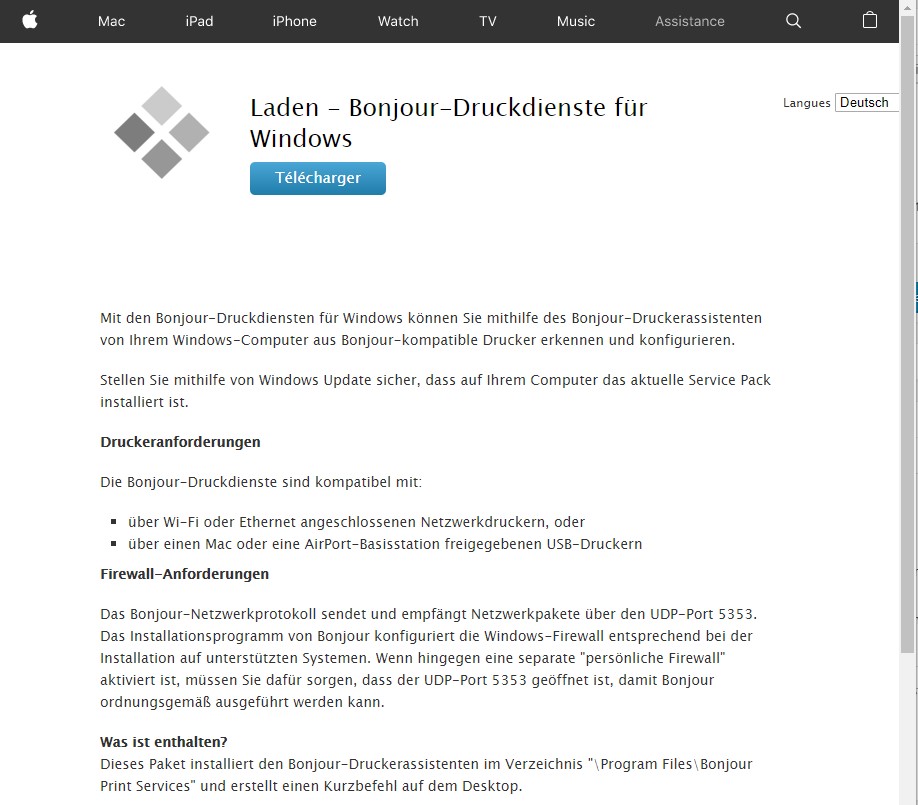 2. Open the Downloads folder in Windows Explorer or in your web browser and double click the downloaded file entitled BonjourPSSetup.exe.
3. Click Run to start the installation.
4. Once the installation of Bonjour is complete, quit Heredis, then restart Heredis.
---
Bonjour service is installed but you are still getting this message?
1. Check your Bonjour version number using Control Panel / Programs / Programs and features.
2. If your version number is earlier than the 2.0 version, uninstall Bonjour, then download and install the latest available version.
3. Restart Heredis.
---
The correct version of Bonjour is installed but you are still getting this message?
1. Open Windows Task Manager: on the Windows taskbar, right click in an empty area and choose Start Task Manager from the pop-up menu.
2. Click the Services tab.
3. Choose Bonjour Service and make sure that the status is « Running ».
If it is not, click the Services… button at the bottom. Search for Bonjour Service then right click on it and choose Start.
4. Restart Heredis.
If the service does not start, then there is a network problem; as a last resort, try restarting the computer.